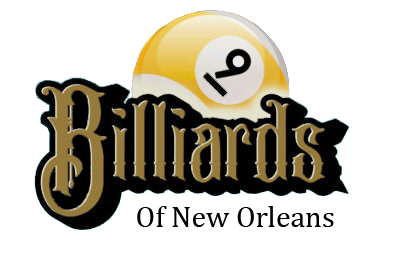 New Orleans' Premier Pool Table Movers!
Over 30 Years of pool table experience!
Billiards of New Orleans has proudly been servicing pool tables in the New Orleans area for more than 30 years. Call now for a free quote!(504) 256-6111
ALL of the tables shown on our site are tables we have installed or recovered. We will NEVER claim "stock photos" as our own work.
Some might shy away from doing work on a $20,000, $30,000, $50,000 (or more) pool table. Not us. 
This table, originally made around 1885 was originally purchased from Blatt's Billiards in New York. The owner needed it moved from Lakeview to Uptown, New Orleans. It's quite handsome in its new home!
Although this isn't the most expensive table we've ever worked on, it's certainly one of the nicest. The owner also stated that the light above the table was originally fitted to operate on natural gas. Judging by the wiring, I would guess it was retrofitted to electric sometime in the 1920's or 1930's.
This customer was a real pleasure to work with. He had high expectations but a great sense of humor and an affable demeanor.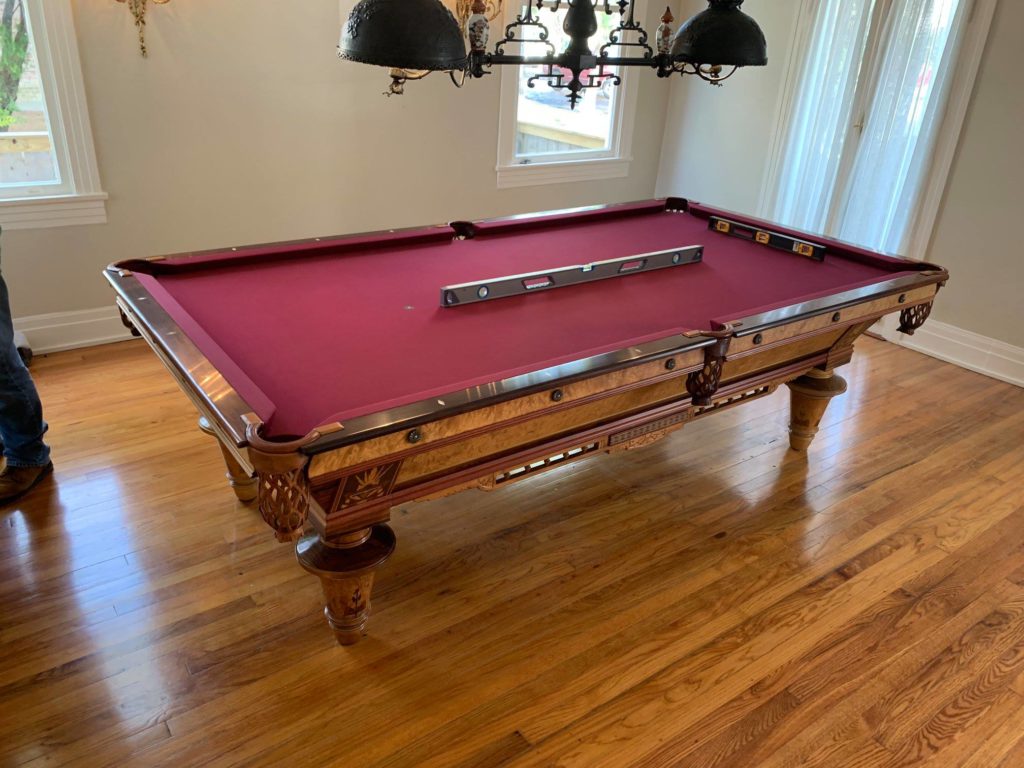 We get called upon to install tables in just about every enviornment you can imagine. Every job is different but fun in its own way.
One of the things I always look forward to seeing is how people decorate the "man caves". Typically, it's going to be a converted garage. But, sometimes it's a shed. Toward the bottom of this page you'll find some before and after photos of tables we've recovered. Pay particular attention to the table that went from red cloth to blue. This customer had their table in a shed that had been converted.  You can tell that the sole purpose of that room is for guys to get together and have fun over a few games of pool. 
Contrast that to the table in the top left photo. This table was installed in a converted garage. The owner paid particular attention to making sure that each and every detail of the room (including the table) matched his color scheme. The final piece of the room was the pool table; which ended up being the icing on the cake to his idea of the perfect "man cave". It was elegant, masculine, and very tastefully done. KUDOS!
Hard vs. Easy Installations
Some tables are inherently harder to install than others. Mainly, it's because there are additional parts and pieces.
Ultra-modern tables and commercial tables (NOT coin operated tables) tend to have more parts or are assembled differently than most home tables. So, they tend to take a little longer to install. You can typically expect a good installer to take somewhere between 2-3 hours to install your table.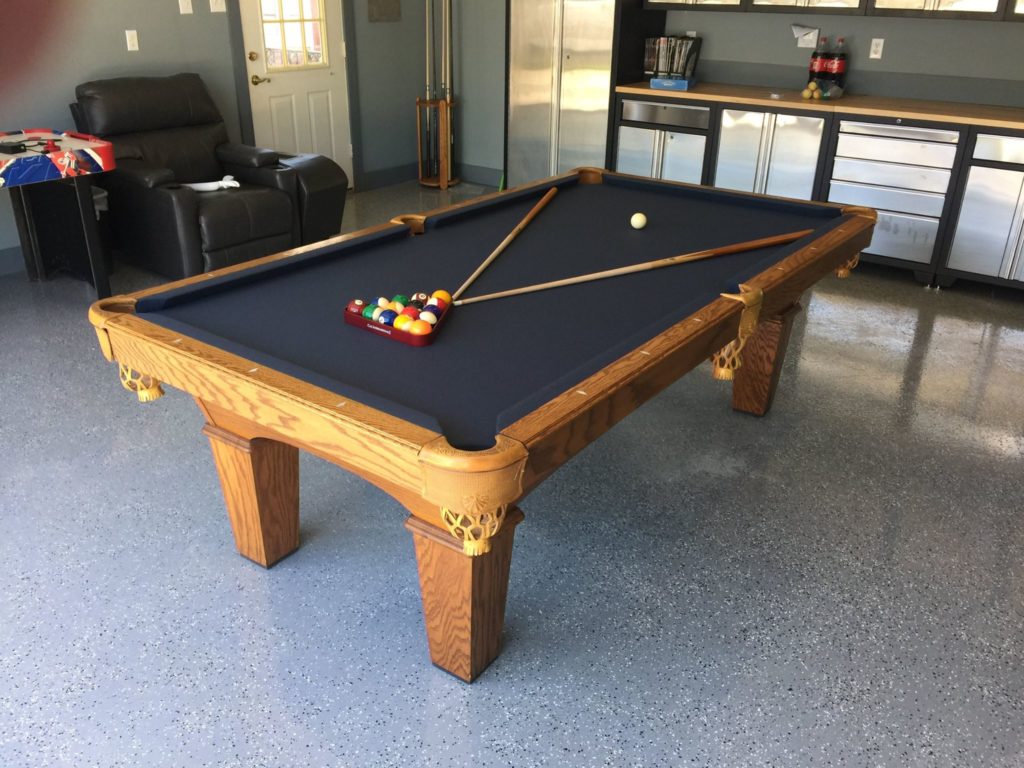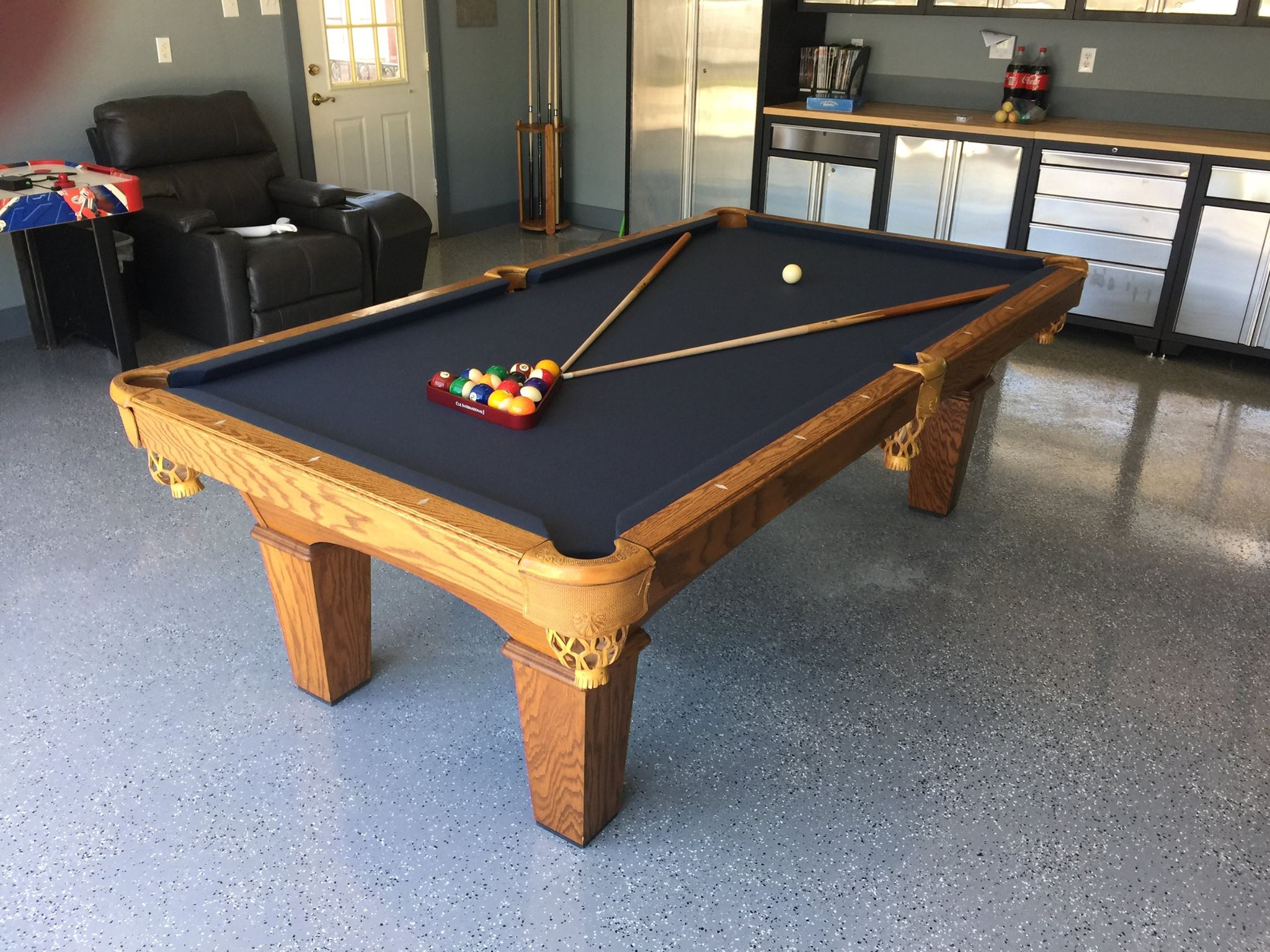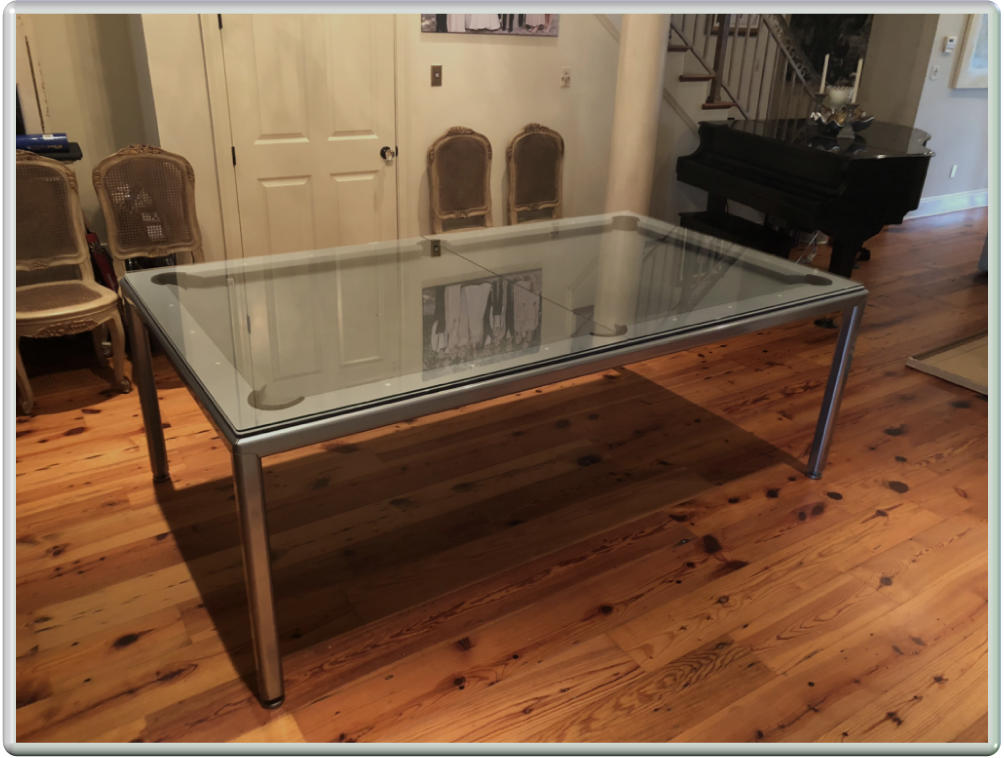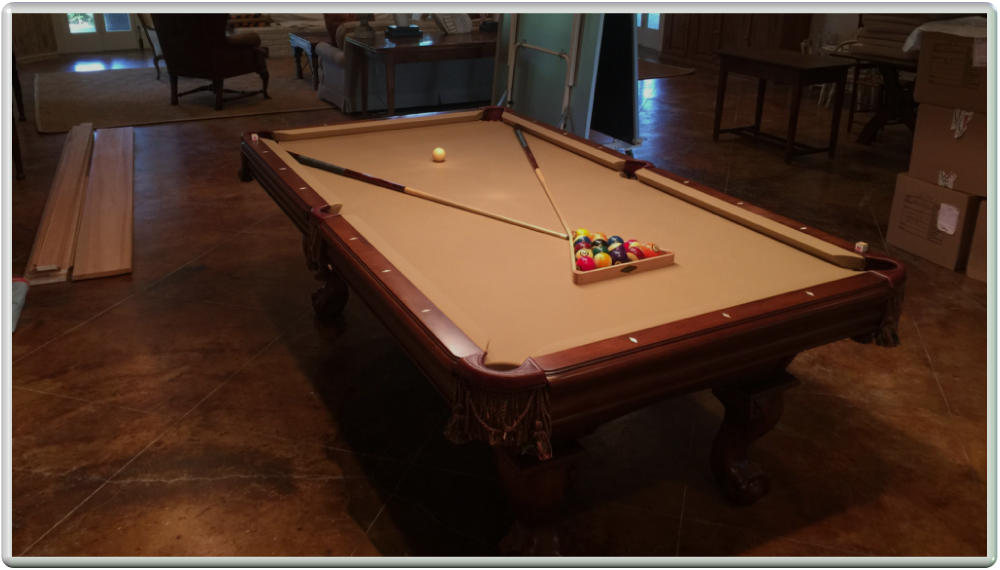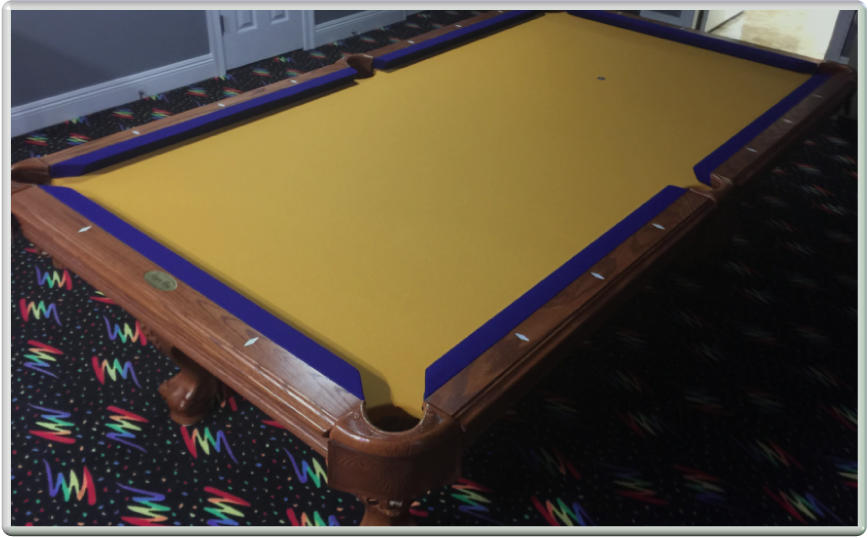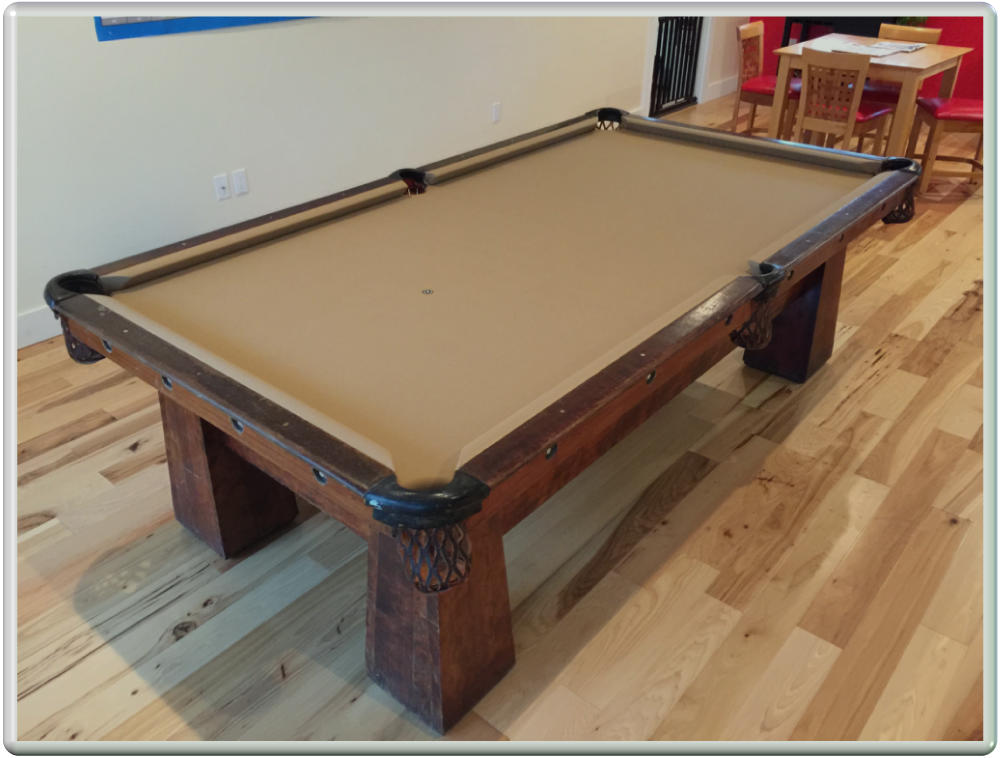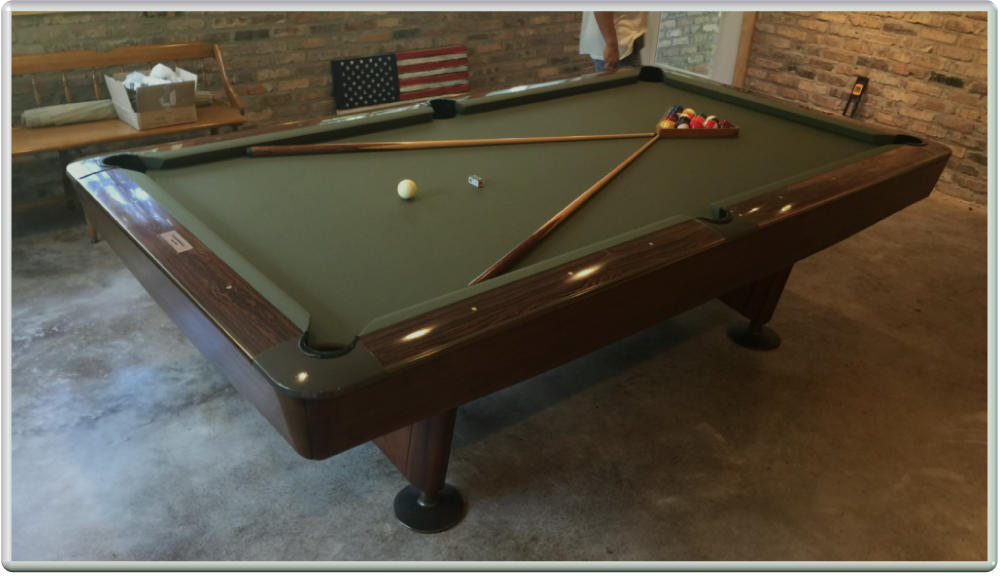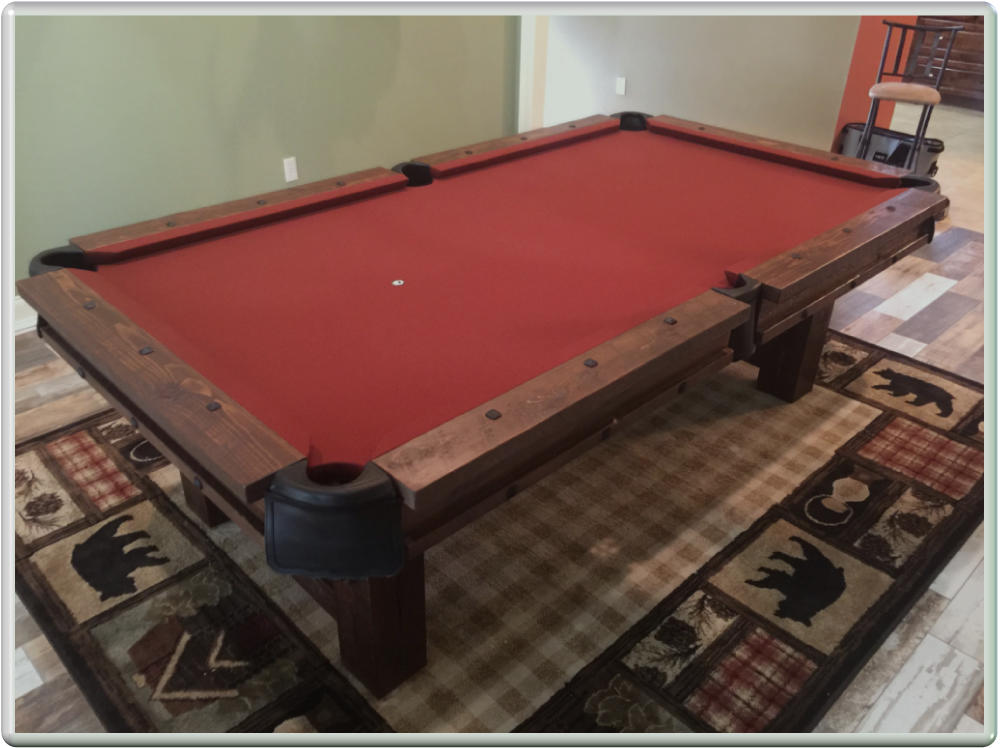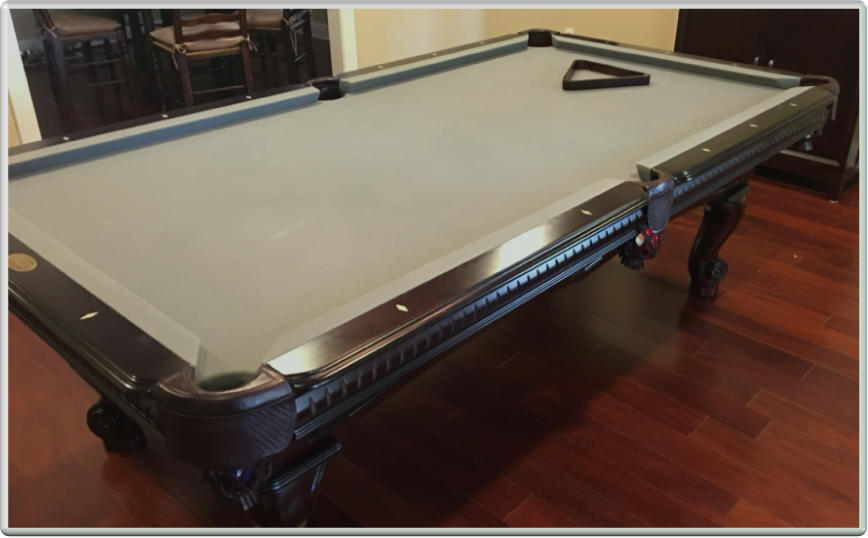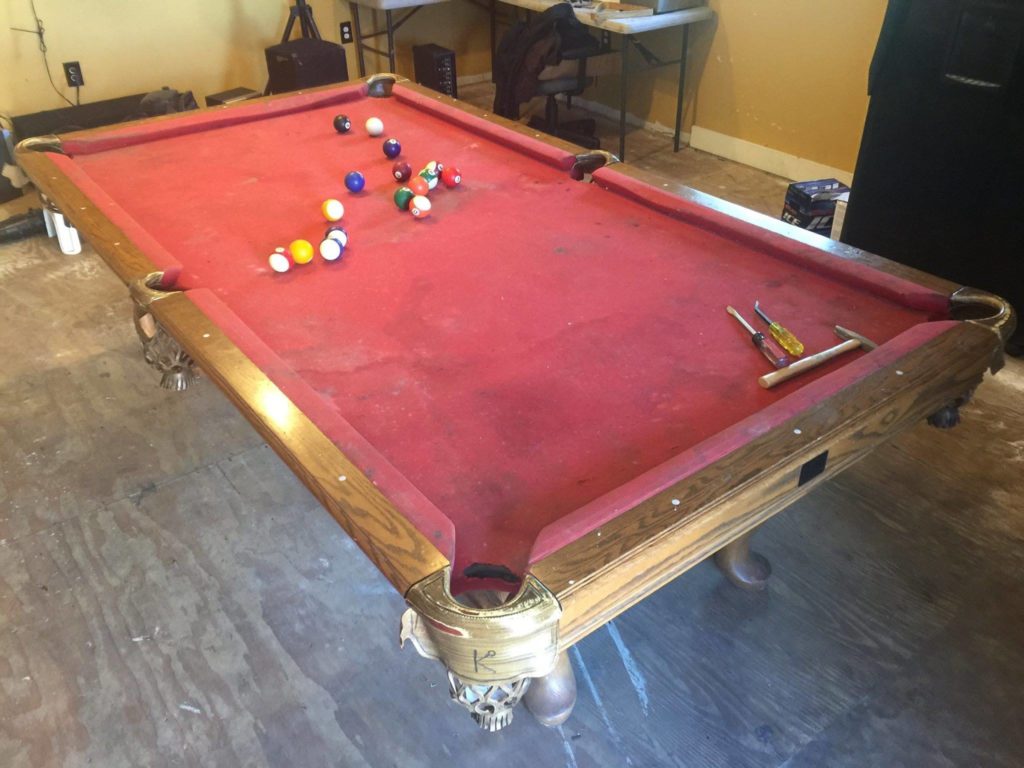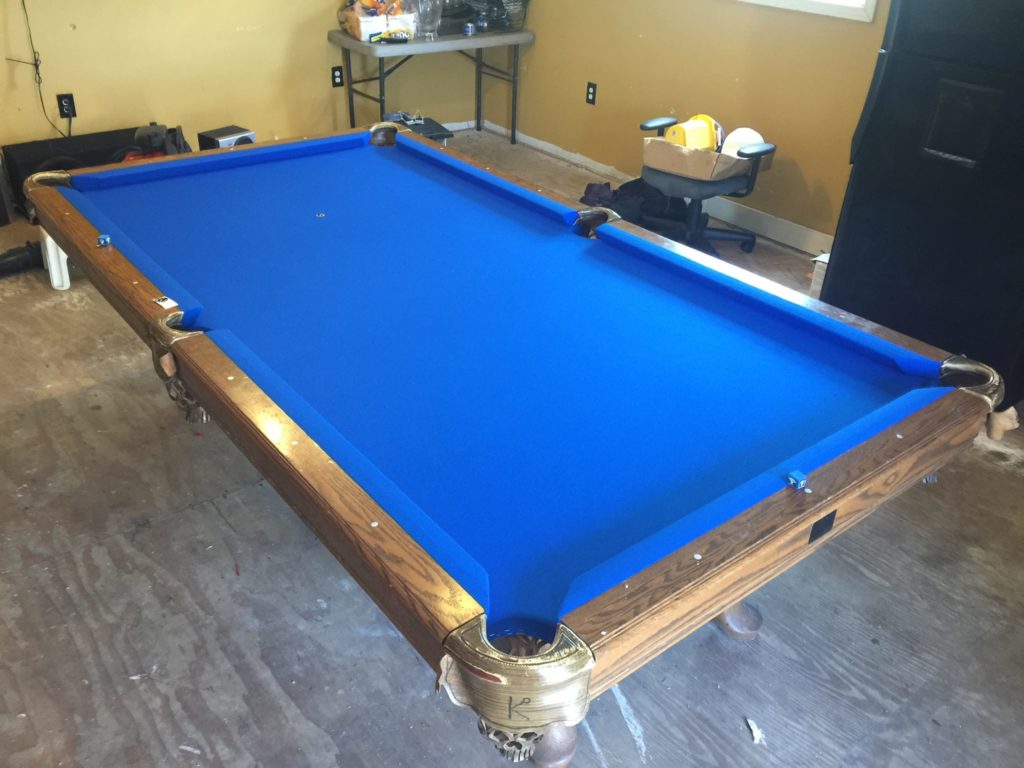 Putting new cloth on your table can make all the difference in the world. 
Take this table for example. To the average person, this table looked as though it was destined for the trash. However, with only a little investment, it's good to go for another 5-10 years. We actually replaced both the cloth and the cushion rubber on this table. Well worth it though.
Here we see another example of what some might consider to be a "lost cause". Not so!
We have both the facilities and the knowledge to repair and refinish (or even fabricate) parts for your cherished table.
In these two photos, you can see that not only was the finish on the legs badly damaged, but the wood had started to split due to water damage. 
Doing the repairs and refinishing on these legs ended up saving the customer about $500 additional dollars for new legs. Not to mention, the color and finish were an exact match for the rest of the table. He would have never found a brand new set of legs that matched his table.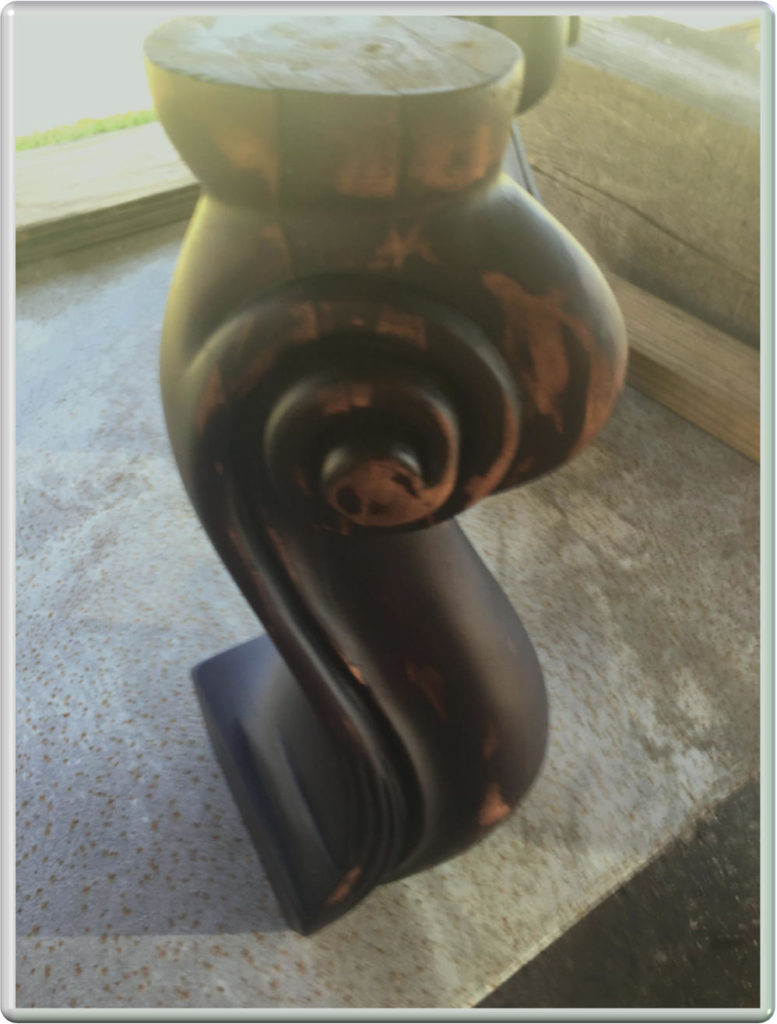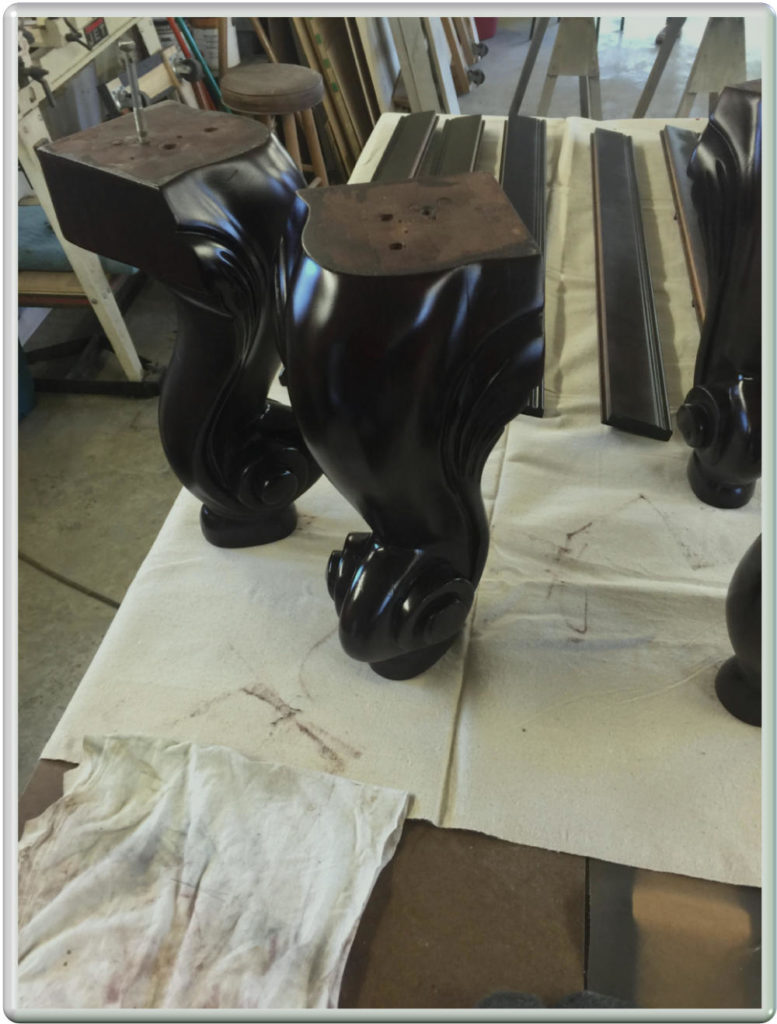 Again, another example of an unbelievable transformation. New cloth can drastically change the appearance of just about any table.
The cloth on this table was about 30 years old. Also, it was "backed" material (meaning there was an extra layer of fabric glued to the back side of the playfield cloth). 30 years is FAR too long to keep cloth on any table. We recommend replacing it about every 5-7 years. Also, backed material should only be used in commercial applications. Read our "Buyer's Resources" for more info.